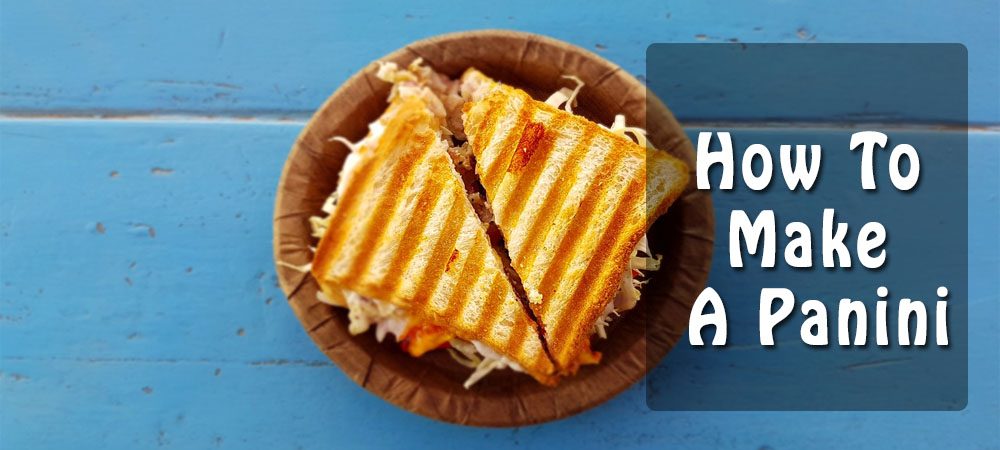 How To Make A Panini On A George Foreman Grill
Do you have a hankering for a Panini? Haven't used that George Foreman grill in quite some time either? Relax, later is better than never, and you can do so quickly and easily. By following a few steps, you'll be biting into a mouth-watering, healthy, and delicious Panini in no time.
All it takes is a few essential grocery items and the George Foreman grill. So get out your reading glasses, dust off the grill, and get yourself prepared for How To Make A Panini On A George Foreman grill.
The Grocery List
Olive Oil.
Two slices of Sourdough bread.
Sliced Ham or Turkey
Sliced Pastrami or Salami.
Pepperoni slices.
Sliced cheese: you could do all three or pick one of the following: Mozzarella, Provolone, or Cheddar. I like Blue Cheese, myself.
Pam cooking spray.
Diced up onions.
Any pepper diced will do. If you want something spicy, then a Jalapeno is a no brainer.
Food For Thought
While you prep your George Foreman grill (spray Pam on both sides of grill and allow to heat for about ten minutes), now would be a great time to tell you a few interesting tidbits about Panini.
Panini made its emergence during the 1700's inside Italian cookbooks.
Panini means "sandwich" from the Italian heritage.
Making Panini is healthy, fast, and…delicious.
During the late 1990's, Panini started trending in the U.S, predominantly in New York, and the sandwich hasn't looked back since.
The George Foreman Grill is the fastest way to make Panini and offers even heating during cooking.
Ready To Grill
Now that you know more about what you're eating, and the George Foreman grill is heated up, it's time to start grilling.
Lather the flat part of the Sourdough bread with butter.
On the first slice of your bread, place your choice of cheese on the flat side.
On the last slice of the bread, place the meat on the flat side.
Add onion or peppers on both bread slices.
Combine both halves together.
On the top of the sandwich, gently drizzle with olive oil. Turn over the other side and drizzle the top.
Place the Panini on the grill and close.
After five minutes, check your sandwich to see if the cheese has melted and whether the bread is a golden brown. Typically, the sandwich should be ready in 5-7 minutes.
If it's ready, remove and cut the sandwich in half. You are ready to eat.
Of course, if you have other meat, cheese, and veggie preferences you can always substitute them for what was listed above. There really aren't any rules to the Panini other than what was described in the grilling steps. If you like, add some seasoning or dressing to the sandwich when you've removed it from the grill for added taste.
The Final Touches
There you have a Panini on a George Foreman grill. Super easy and scrumptious. As mentioned, you do not need to go out and purchase a specialty item just to make a Panini. You could use mostly any indoor or even outdoor grill to accomplish the feat.
A successful Panini is really about the taste requirements. You can make a Ham or an Italian Panini with the same steps. Times will vary based on your desired texture of the sandwich.
The George Foreman grill really has many purposes, and now you can say you've added the Panini to the cooking table.